At long last, the moment you have waited for all year long has finally arrived. Justin Bieber hit puberty! Just kidding. Give it a year. Ahem, it's time to reveal my list of favourite albums of the last 12 months. I know you've been losing sleep the last couple weeks, wondering which albums will crack my coveted list. Well, my children... you can finally rest easy. The moment is here. And this year, I've expanded it to a whopping 40 albums. What can I say? 2011 was such a great year for music. Last time I counted, I bought 60 or so albums (... which basically means I didn't watch too many movies or get laid much.) Of course, there are a handful of albums that I haven't picked up yet that would likely make the list (Fucked Up, Deep Dark Woods, etc). So this is by no means a definitive list... just one humble scribe's opinion.
So without further ado, here is my recap of the Year in Music: 2011 Edition. And like my fellow blogger Kent, I will try not to make this a novel.
For a small market, Regina has nothing to be ashamed of in terms of talent. In fact, I am confident enough to say that a lot of our musicians can hold their own with the best in Toronto, Montreal and Vancouver. Over the last 12 months I've been lucky to see incredible performances by a host of great artists and bands, including Library Voices, Rah Rah, JJ Voss, The Bystanders, Chad Kichula, The Dustin Ritter Band, Indigo Joseph, BT Judd, Johnny Hatch, Amy Nelson, Megan Nash, Alex Runions Band, Dan Silljer, Ralph Ell and the Hardcore Troubadours, Sonic Orchid, Jack Semple, Foxx Worthee, etc. And of course, if you ever want to just have fun rocking out to familiar tunes, Regina has a plethora of fun cover bands like Leather Cobra, Dangerous Cheese, Wonderland, Whatever, Method 2 Madness, Mascara/Wildfire, Carli's Angels, the Pink Slips, etc.
Most Disappointing Albums
Sometimes a friend can be a dick to you. Sometimes your girlfriend can be a bitch. Sometimes you can make a dumb comment on Twitter that gets overblown. We're human and we're not perfect. The following albums are by artists/bands whom I normally love... but they kind of stumbled a bit this go around. I'll forgive them. I'm sure their next albums will be great.
Feist - Metals
Radiohead - The King of Limbs
The Strokes - Angles
Best Reissues/Compilations/Live Albums/etc
2011 was officially the year where I felt OLD. 1991 was 20 years ago. Oy. You know you're getting up there in age when your favourite bands reissue their classic albums and some of them get inducted into the Rock and Roll Hall of Fame. Oh well, at least Michael Stipe or Bono never used auto tune.
R.E.M. - Lifes Rich Pageant
U2 - Achtung Baby
Nirvana - Nevermind
The Rolling Stones - Some Girls
Iggy Pop - Roadkill Rising... The Bootleg Collection: 1977-2009
Simon and Garfunkel - Bridge Over Troubled Water
Smashing Pumpkins - Siamese Dream
Various Artists - Rave On Buddy Holly
Green Day - Awesome As Fuck
Pearl Jam - Live on Ten Legs
JJ's 40 Fave Albums of 2011
40. Jenn Grant - Honeymoon Punch
39. Ron Sexsmith - Long Player Late Bloomer
38. Johnny Hatch - Happiness Instead
37. Red Hot Chili Peppers - I'm With You
36. Oh Land - Oh Land
35. Memphis - Here Comes a City
34. The Go! Team - Rolling Blackouts
33. The Dears - Degeneration Street
32. Young Galaxy - Shapeshifting
31. Laura Marling - A Creature I Don't Know
30. Kalle Mattson - Anchors
29. Timber Timbre - Creep On Creepin' On
28. The Joy Formidable - The Big Roar
27. The Horrors - Skying
26. Okkervil River - I Am Very Far
25. The Royal Alberta Advantage - Departing
24. The War On Drugs - Slave Ambient
23. Sloan - The Double Cross
22. Handsome Furs - Sound Kapital
21. Chad Kichula - Killer
20. St. Vincent - Strange Mercy
19. Cage The Elephant - Thank You Happy Birthday
18. Lindi Ortega - Little Red Boots
17. The Cars - Move Like This
16. Steve Earle - I'll Never Get Out Of This World Alive
15. The Pack A.D. - Unpersons
14. Telekinesis - 12 Desperate Straight Lines
13. The Pains Of Being Pure At Heart - Belong
12. Lykke Li - Wounded Rhymes
11. Wild Flag - Wild Flag
10. The Black Keys - El Camino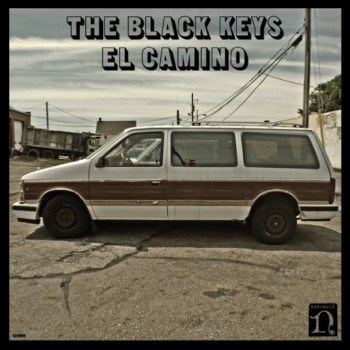 The Black Keys have firmly distinguished themselves from the White Stripes comparisons with this album. Every song on this album would fit perfectly on a Quentin Tarantino soundtrack. You can't ask for much better praise than that.
9. Library Voices - Summer of Lust
Just a year after the stellar Denim On Denim, Regina's own resident indie power-popsters put out a lean and mean collection of instantly infectious tunes. As usual, they have songs that make you want to peruse your bookshelf and get down with your bad self at the same time. These guys and gal just keep getting better and better.
8. Foo Fighters - Wasting Light
20 years after drumming on Nevermind, Dave Grohl reunites with producer Butch Vig and Nirvana bass player Krist Noveselic, welcomes Pat Smear back into the fold, and lets Bob Mould join in on the party for a song. The result is a rejuvenated Foo Fighters. This is easily the band's best album since The Colour And The Shape. The Foos are BACK.
7. Social Distortion - Hard Times And Nursery Rhymes
Mike Ness and company stick to the formula, mixing the Ramones with Johnny Cash and the Rolling Stones. With a formula like that, why the hell would they mess with it? This album sure isn't reinventing the wheel; it's just one of Social D's better albums. It's simply a great rock and roll record by a legendary band. Nothing more, nothing less.
6. The Kills - Blood Pressures
Alison Mosshart returns from her side gig with Jack White in The Dead Weather to her day job with this album. And the results are stunning. Mosshart just oozes sexiness. They've toned down the dance beats a wee bit and have focused more on stripped down, fun, bluesy rock tunes. Brilliant.
5. Elliott Brood - Days Into Years
It's hard to believe there are only three guys in this band. They sound HUGE. Combining folk, some crunching guitars and sublime harmonies, Elliott Brood are a force. I bought this album the same day as the new Feist album, almost as an afterthought. Clearly, my money was better spent here. I expected this album to be good... but not this good!
4. PJ Harvey - Let England Shake
PJ Harvey is an artist who doesn't rest on her laurels. She definitely keeps her audience guessing. Here, she abandons her trademark bluesy wail in favour of a childlike voice. Yet, when she sings bluntly of the brutality of war ("I've seen soldiers fall like lumps of meat", "Arms and legs were in the trees"), the results are chilling.
3. The Decemberists - The King Is Dead
After flirting with prog rock, Colin Meloy and company strip things down and take notes from the R.E.M. and Tom Petty songbooks. They even get Peter Buck to bring his trademark jangle to a couple tunes. However, the secret weapon here is Gillian Welch who harmonizes on most of the tunes. This is simply a flawless album from start to finish.
2. Tom Waits - Bad As Me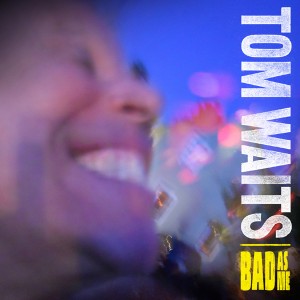 I don't know how he does it, but Tom Waits keeps getting better and cooler with age. After (finally) getting inducted into the Rock and Roll Hall of Fame, Mr. Waits releases one of his best albums. Here, he strips things down and focuses on rollicking bluesy stompers and a handful of wistful ballads for good measure. Even the bonus tracks aren't throwaways. Tom Waits is the man.
1. R.E.M. - Collapse Into Now
Over the course of 31 years, R.E.M. rose from being college rock heroes to one of the biggest bands on the planet to being the elder statesmen of indie/alt rock. And with their 15th album, they decided to call it a day. After regaining their mojo with 2008's Accelerate, Collapse Into Now is one hell of a way to call it a career. Here, the "little band that could" from Athens, GA give a perfect sampler of most of what they do best: rockers, power pop, soul balladry, folk... and the prerequisite weird, art-rock tune. It's their best batch of tunes since New Adventures in Hi-Fi. With this album, they sound like a band that's confident and triumphant. Berry, Buck, Mills and Stipe... it's been a slice!
Well, that's it! Feel free to post comments and tell me what albums you've really dug this year. The best part of being a music fan/geek/snob is hearing about bands from friends, magazines, blogs, etc. There are so many ugly things in this world but music seems to make the world make sense most days.